CALL FOR PAPERS – Medieval and Modern Castles – Limits and Forms of Protection in the 21st Century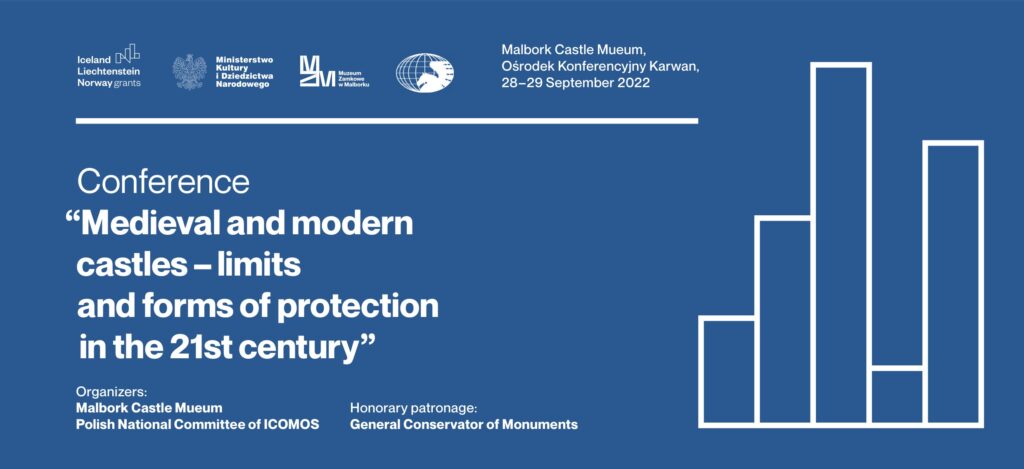 Malbork, Poland – 28–29 September 2022
Theophilos is pleased to announce this conference, co-organised with Malbork Castle Museum and the Polish National Committee of ICOMOS.
The Malbork castle complex was inscribed on the on the UNESCO World Heritage List in 1997. Under conservation care for over 200 years, it is described as ''a monument of conservation as such" in its declaration of exceptional universal value. This conference will provide an opportunity to share experience of the development and maintenance of historic castle complexes, and attempt to define the theoretical limits of interventions related to the contemporary use of these historical buildings. 
The conference will be divided into three sessions:
Construction and conservation activities: the history and examples of conservation, restoration and construction works undertaken in medieval and modern castles.
Modernization activities: Technical and functional needs for modernization works, including examples.
Activities of a functional nature: Possibilities of adaptation of castle complexes to modern functions.
The deadline for paper abstracts, which should not exceed two pages of text, is May 30, 2022; abstracts should be sent to sekretariat[at]zamek.malbork.pl. Authors of papers will be informed of the reviewers' decision by June 30, 2022.